Thank you Sponsors and Volunteers!
Our Bestest volunteers, it's hard to just pick a couple, but these guys went above and beyond!!
Kristina Stuart for her ongoing help, she is already in for Volunteer of the Year for 2012!  Check out and like all that she does, we certainly do!:  Scout and Gig Posters by Kristina. She truly rocks and is our go to gal for all posters, and all things design really!  Thank you!
Mark Havel for his expertise in all things engineered.  Check out his full spectrum forestry site and his design site.  Thanks Mark!
Wildwood Hotel has cozy, old fashioned rooms, homemade comfort food, a full bar and fabulous live music.  We are spirited in more ways than one.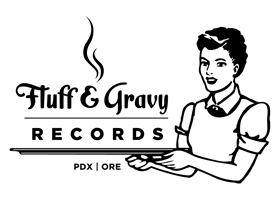 We are happy to have our friends at Fluff and Gravy Records as official sponsors, and Chad Lanning Photography will be the guy taking all the incredible pictures.   Thanks for all the amazing shots from last year too.
If you haven't tried Secret Aardvark hot sauce you aren't livin' right.  Don't worry you will get your chance, come buy their booth, say "hi" and pick up a bottle (or three)
You cannot really get the full Wildwood MusicFest experience without trying a wood fired pizza from 3rd Street Pizza Co.  
Betty Lou's will be there to help fuel your fun with delicious and nutritious treats.
We will again be using Preserve Products tableware to help keep our waste production as low as possible.  Also made in the USA!
Thanks to The Blue Goat of Amity, OR for their new sponsorship!  Go support this  independently owned wood-fired cookery, you will be glad you did.
We are thrilled to have Oregon Music News and The News Register as a media sponsors for the second year.
 Best Pots are helping out with great rates and outstanding service
Adams General Construction has made many of our building dreams come true
Shop at Center Market in both Willamina and Sheridan and help support our local economy, as they help support us.